A wine podcast bringing the joys of wine to wherever you are in the world. This is the place for fun, casual wine conversations, with tips, wine facts and wine tasting to inspire your next bottle of wine or vineyard visit. Listen to Winemakers, Sommeliers and Master of Wines who share their extensive knowledge, talking about wine regions and their terroir, their favourite wine pairings and winemaking techniques. This podcast is ideal for anyone starting their wine journey and studying WSET level 1 and 2 or just some great revision for those of you going even further. So grab that wine glass and lets get stuck in!
Episodes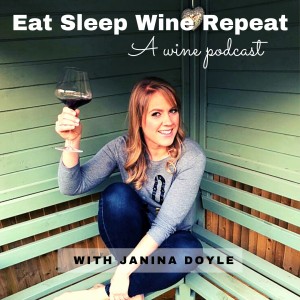 Monday Nov 22, 2021
Monday Nov 22, 2021
To download the transcript CLICK HERE
Today's episode is Part 1 with Celebrity Chef Andrea Zagatti and we are bringing you a little luxury. He has cooked for the likes of Kanye West, Royal Families and the Chelsea Football Club. He has access to some of the finest wines in the world and has had experiences that have taken him all over. In this episode he talks of how he ditched the 24/7 working lifestyle stuck in a kitchen, and how he set up his own business, and then we discuss just a few of the wine events he has been privy to. What it's like to taste cult wines, many of us can only dream of, and what it's like to organise and cook for high-end wine events and dinners.
If you want to skip ahead:
1.45: The top 5 Worlds Best Restaurants
3.00: Natural wines - what they are and the current certification
5.11: Natural wines on the list at Noma Restaurant
6.21: Chat with Andrea
6.51: Andrea's story, and how it all started with a cheesecake, including stories of Mugaritz, Osterua Francescana and Gordon Ramsey Hospital Road
20.42: A day in the life of a celebrity chef
22.22: A Liber Pater party - what it's like to cook for the release of the most expensive wine IN THE WORLD
28.19: Organising the Golden Vines Awards - a wine industry first, focused on encouraging diversity.
32.47: Dom Perignon P2
34.31: Egon Müller
34.59: DRC
35.55: Château d'Yquem
Fancy watching some videos on my youtube channel: Eat Sleep Wine Repeat
Or come say hi at www.eatsleepwinerepeat.co.uk
Or contact me on Instagram @eatsleep_winerepeat or on email: janina@eatsleepwinerepeat.co.uk
Until next time, Cheers to you!