A wine podcast bringing the joys of wine to wherever you are in the world. This is the place for fun, casual wine conversations, with tips, wine facts and wine tasting to inspire your next bottle of wine or vineyard visit. Listen to Winemakers, Sommeliers and Master of Wines who share their extensive knowledge, talking about wine regions and their terroir, their favourite wine pairings and winemaking techniques. This podcast is ideal for anyone starting their wine journey and studying WSET level 1 and 2 or just some great revision for those of you going even further. So grab that wine glass and lets get stuck in!
Episodes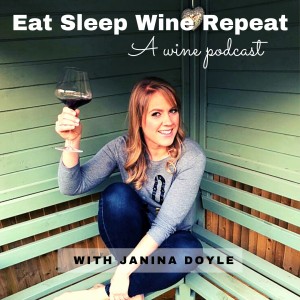 Monday Jul 20, 2020
Monday Jul 20, 2020
This episode is answering specifically a question asked by one of my listeners: What are good wines to buy for a wedding?
The wine suggestions I mention are great for any event if you are trying to stick to a budget but certainly do not have to be for just group gathering but information you can apply to your next trip down to the wine shop.
I am focusing on Crémant (A traditional method style of sparkling wine) and also a white wine called Picpoul de Pinet.
If you want to jump ahead to any part:
1m01: Winery of the Week - Rustenberg, a South African winery. (Learn about the South African winery crisis and see how you can help)
6m: Answers to the Question: Does a more expensive wine mean it is better? Also a full breakdown of what we are paying for in a bottle of wine, so you can understand the markups, the taxes and how much of your money is for the juice inside.
8m30: Learn about the additives and yukky stuff in your bottle of wine.
10m41: Your sparkling wine options: I am focusing on Cremant.
18m: Your white wine options: I am focusing on Picpoul de Pinet.
21m11: Your red wine options: I give you a selection.
24:19: Answering your questions on the size of a bottle and the punt in the bottom: Do these things make the wine better? 
Do leave me your comments and ask me some questions for another episode and perhaps I will spotlight your question. Contact me: janina@eatsleepwinerepeat.co.uk or on Instagram: @eatsleep_winerepeat
Also, come visit me on my website www.eatsleepwinerepeat.co.uk or if you want to watch some wine videos and get to know more grape varieties you can find me on Youtube Eat Sleep Wine Repeat
Have a great week. Cheers to you!